Cystic Fibrosis – An Integrative Approach – by Lydia Daly
As a 20 year old CF sufferer, I have spent my fair share of time in and out of hospitals from a young age. I was diagnosed, later than normal, at the age of 5. I was wrongly diagnosed with asthma by my GP at the age of 3 and attended an asthma clinic until further tests were done to rule out other conditions and unluckily my sweat test came back positive for Cystic Fibrosis. It was obviously a shock to my parents as I was a very healthy child. I never had any problems with my digestive system or gaining weight and I never needed pancreatic enzymes. My only problem was my lungs which got infections every few months.
Lydia's Blog: http://fighttolivelivetofight-cf.blogspot.ie/p/about-me.html
Like any other child with CF, I didn't understand it at first. I knew I had to take nebulisers and tablets everyday but of course I didn't really know why. I hold my hands up and say I sometimes wasn't always as compliant as I should have been. By the time I reached my teenage years I only ever had two admissions for IV antibiotics so I was doing pretty well. When I reached 15 I noticed some changes in my CF. I was struggling to go to school regularly and my breathing was getting worse by the day it seemed. Eventually, after my Junior Cert, I hit a brick wall and I was admitted into hospital for IV antibiotics. Three days into my admission I suffered a very severe pneumothorax (collapsed lung). It was a medical emergency as the air in my chest built up so quickly that I didn't make it to the operating theatre on time so my consultant had to make an incision in my chest wall while I was in my hospital bed. I ended up having 3 chest drains and 3 pleuradesis procedures to mend my lung. I ended up spending nearly 4 months in hospital, 2 of which were spent in the ICU. My health was at rock bottom and I had shrunk down from 9st to a tiny 6st.
After seeing the reality of CF and what it can do to you if it's not properly managed was a serious wake-up call. I became extremely compliant with all my medications and did my physiotherapy regularly. It was very hard to start from square one. I went from having 70% lung function to 28% and I had also gone from being pancreatic sufficient to insufficient so I was started on Creon enzymes. I built myself back up slowly with healthy eating and light exercise. I had to leave school at the beginning of 6th year as I found it too exhausting and unfortunately my school weren't the most accommodating to somebody with my condition.
I began researching alternative and complementary remedies in my spare time to see if there were any that could help heal the lungs. To my surprise, I got really into it and found myself looking up new remedies everyday. I then decided I wanted to try some and experiment with my own health to see if I could possibly get some benefits of an alternative medication or supplement. I started with the basics and something I suffered with regularly. Inflammation. This is common with a lot of different illnesses, conditions and infections. I decided to research natural anti-inflammatory agents to see if I could replace my constant supply of paracetamol and ibuprofen with something that was more gentle on the body. I looked for something that had proven to reduce inflammation rather than something that was thought to reduce it. I then began looking at herbs and supplements that could work as a natural antibiotic and help strengthen my immune system. After very careful research, here are some of the best remedies I have found that worked for me:
                                                                          
1). Ginger (Zingiber Officinalis)   
Reduces inflammation                                   
Combats nausea                                         
Improves digestion
Helps control chronic pain
Eases the muscle & joint pains of arthritis
Minimises symptoms of the common cold, allergies and other respiratory symptoms
Ginger comes in the form of a tablet, capsule, raw or tea. I chose the tea as I'm a massive tea drinker. It tastes more or less the same as regular tea so it's very easy to drink and I find now that instead of taking an iBuprofen or any other painkiller I'll have a cup of ginger tea and the pain and inflammation subsides in a few minutes. I have found this extremely beneficial.
2). Oil of Oregano (Origanum Vulgare)
Highly potent antimicrobial & helps fight infections
Shown to kill bacteria, viruses, fungi and parasites
Reduces inflammation
Very effective pain killer
Improves respiratory health
Aids digestion & calms upset stomach
Excellent for nasal congestion
I find Oregano Oil to be one of the best natural remedies out there. It has so many benefits and some of which I have experienced first hand. I feel it has helped me fight off infections and also dampened down the severity of the infections themselves. I haven't found it to be a good pain killer though. As for nasal congestion, it is unbelievable. Anytime I have very congested sinuses I hold the bottle of oregano oil under my nose and gently breathe in. In less than 5 minutes my sinuses are completely drained. The only pitfall of this oil is the taste. As it is highly potent, it doesn't taste very pleasant and sometimes the taste itself can make you feel a bit sick. I found a little trick to getting it down without tasting it. I break open a creon capsule, empty out the contents, pour 5 drops of the oil in and put the capsule back together. It works great, I take it as a normal capsule and I don't taste the oil itself.
3). Garlic (Allium Sativum)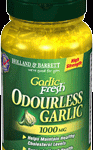 Known benefits may include:
Has natural antimicrobial properties
Strong antioxidant
Lowers blood sugar levels
Lowers cholesterol levels
Anticoagulant (Blood thinner)
Fights respiratory diseases
Inhibits cancer cells
Strengthens immune system
To me, Garlic is one of the miracle workers when it comes to health. It also works as a natural antibiotic and helps remove harmful toxins from the body. There are currently more studies being done on garlic and the effect it has on the growth of cancer cells but research so far says that it can inhibit the growth of abnormal cells.
As a CF patient, I rely heavily on conventional medicine to treat my condition and the secondary problems that come along with it but I now believe that a balance between conventional and complementary medicine is the key to good mental and physical health. Since I began using complementary medicine about 18 months ago, I feel the best I have felt in a long time. I feel more in control of my own health and I learn more and more each day about what agrees with me and what doesn't. I don't think complementary medicine should replace important medications for anybody but I think it should be explored more by both patients and their Doctors as I don't think complementary medicine is a considered option as much as it should be. I think some people in the medical profession nowadays are so reliant on books and drugs that they become closed off to the thought of natural remedies. Although more is known about conventional medicine, complementary medicine has been around for much longer and proved effective for hundreds of years. Of course there are some remedies that don't work for everyone but I believe there are some that shouldn't be underestimated.
As for me now, I'm in my second year studying Biomedicine and Nutrition at the College of Naturopathic Medicine in Dublin. It is a 3 year diploma course with the option of an extra year to obtain a degree. I absolutely love this course and I know this is what I'm meant to do. I attend every second weekend, Saturday & Sunday 10am – 6pm, so it's very manageable for me. I most recently aced my first year exams which I'm hugely proud of. I never thought I'd make it to college but really there's no reason for somebody with CF to be any different. If you want something enough, you'll do anything you can to make it happen. I have enjoyed learning more about natural ways to heal your body and I really have reaped the benefits from it. My next goal is to complete the Flora Women's Mini Marathon in Dublin in June 2013. It's always going to be a struggle for people with CF but it's the struggle that makes everything so worth it and when you accomplish something, you feel on top of the world.
—————————————————————————————————————
The Tracie Lawlor Trust does not endorse any particluar product herein nor receive any monies for displaying the said products. The information is not medical advice and should not be used as such. Disclaimer