Our Progress
Details the progress and achievements of the Tracie Lawlor Trust for Cystic Fibrosis to date
Latest Research
Links and details of the latest research into integrative medicine for Cystic Fibrosis by the TLT4CF
More insights into what we do
Below are some more links to various sections of the Trust site to stay up to date be sure to check out the latest events and pictures from previous events, while also having a read of the latest news/blog stories.
Gallery
Click the link provided to view pictures from the latest events and from previous events be sure to have a look through old events too.
News/Blog
Full news updates and blog stories from the past and present can be viewed by clicking the link here or above, be sure to check it out!
Latest Events
Upcoming events in aid of the Tracie Lawlor Trust for Cystic Fibrosis, time, dates and how you can support! We are always grateful for volunteers
Books
A list of some books that were written by people with Cystic Fibrosis and royalities are donated to the Tracie Lawlor Trust for Cystic Fibrosis.
Cystic fibrosis-Children and adults Tai Chi study (CF-CATS II)
CF-CATS II
BACKGROUND:

Cystic fibrosis (CF) is a genetic disorder affecting respiratory and digestive systems. People with CF experience physical symptoms; cough, poor lung ventilation, recurrent infections, poor weight gain, diarrhoea, and malnutrition, as well as lower quality of life. Tai Chi, a Chinese form of meditative movement, may help with the symptoms of CF and help people with CF to exercise. However, there is very little research in this area.
Location(s)
London South Bank University and the Royal Brompton
CENTER
Cystic Fibrosis center Royal Brompton
Published
26 May 2016 PMID: 26015075
Full article online
https://link.springer.com/article/10.1007/s11655-015-2150-1
Complementary Symptom Management for Cystic Fibrosis
Complementary Symptom Management for Cystic Fibrosis (Volume 1) Kindle Edition
This book produced by the Natural Health Research Institute (NHRI) and Tracie Lawlor Trust for cystic fibrosis (TLT4CF) on complementary symptom management for Cystic Fibrosis (CF) is meant to bring together some of the most widely used complementary treatments for CF and establishes a solid evidence base for the expanding role of alternative approaches within the integrative medical field.
Association with
Natural Health Research Institute
Author(s)
Tatjana Djakovic M.S. (Author), Phd. Paul Quinton (Contributor), M.D. David M. Orenstein (Contributor), John Mark M.D. (Editor), Leonid Ber M.D. (Technical Editor)
Published
2017 USA edition: Kindle: https://www.amazon.com/Complementary-Symptom-Management-Cystic-Fibrosis/dp/0692904018
Edition EU/World
Kindle: https://www.amazon.co.uk/Complementary-Symptom-Management-Cystic-Fibrosis-ebook/dp/B07CFTSD4J
What we provide!
With the Internet spreading linke wildfire and reaching every part of our daily life, more and more traffic is directed to websites in search for information.
Patients Assistance
This fund offers patients financial aid in all integrative medical aspects e.g. gym, Tai Chi, supplements
Help us continue our work!
To help us continue to be able to spread awarness and fund integrative medical research please support
Latest and Current Research
Applications, updates and completed research funded by the TLT4CF
Latest News
Check out our latest news and reserach from the wider Cystic Fibrosis community, please share and if you have a suggestion please let us know!
new link
Our Team
Our core members and directors are made up of varying skillsets who all volunteer their own time and effort free to ensure we can the deliever the best quality information, education, and science to those with Cystic Fibrosis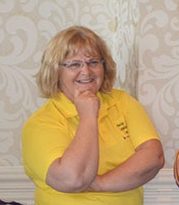 Philomena Lawlor
Director/Secretary
Bio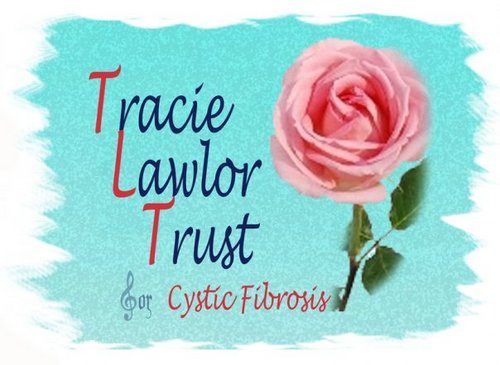 Joseph Lawlor
Media relations/SAB
Bio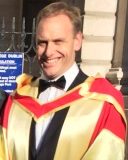 TJ Mc Donald
Director/SAB
TJ Mc Donald is a Computing lecturer at Waterford Institute of Technology (WIT) with nearly 30 years of experience in the IT sector. He has a degree and Masters in Computing from WIT and a PhD from Trinity College Dublin. TJ specializes in Databases, Data mining, Data management and Business Intelligence. He has co-chaired the Health Informatics research group at WIT and been involved in numerous research projects. In recent times his research focus has been on communities and voluntary organisations utilisation of IT to support and empower their members.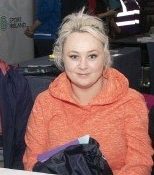 Michelle Smith
Visual Artist/event volunteer
Bio
Nicola Murphy
Director/SAB
Research Assistance, currently with UCD Estates Services as a Supervisor in Student Residences. Nicola has experience working for several years as an Advocate for One in Four. She has training in Health Psychology, Applied Psychology, Addiction and Art Therapy.